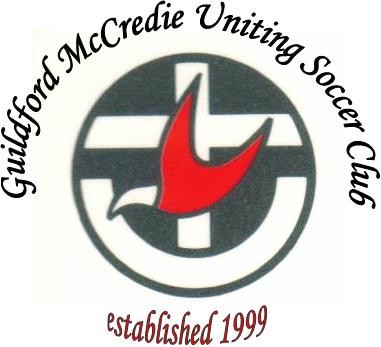 Welcome to the home page of
GUILDFORD McCREDIE UNITING SOCCER CLUB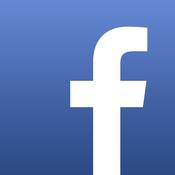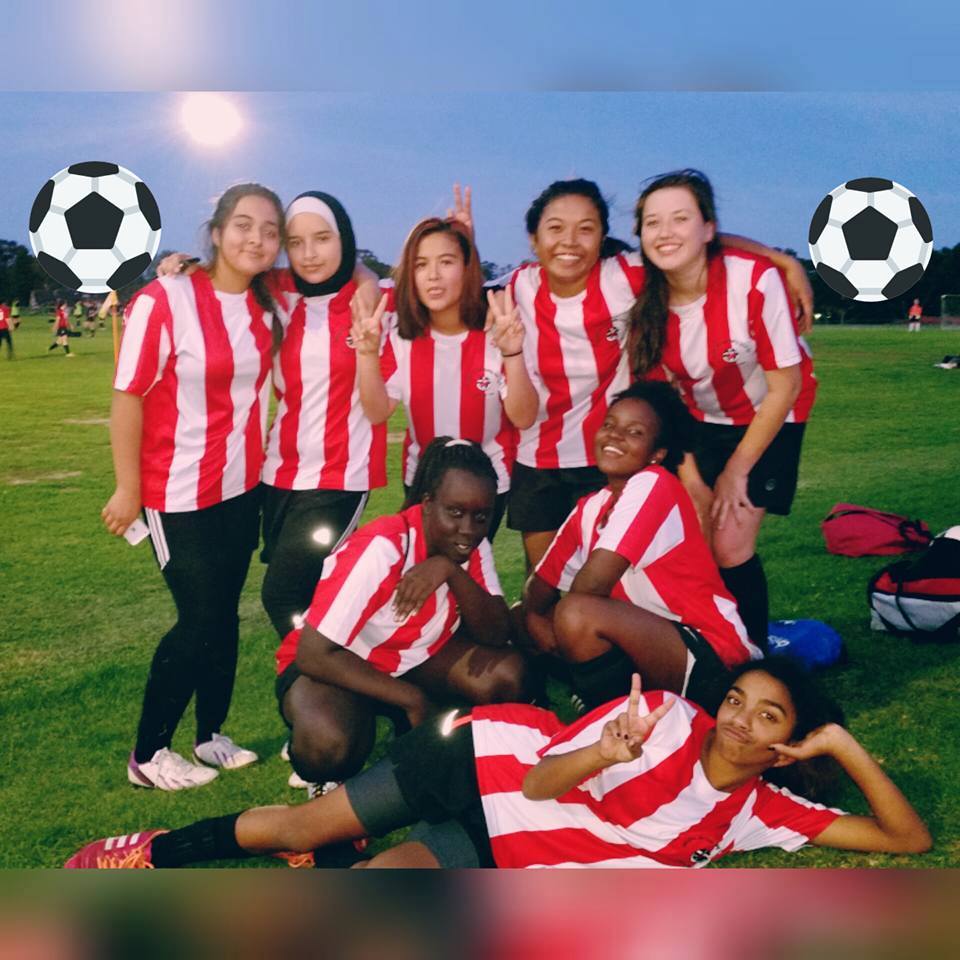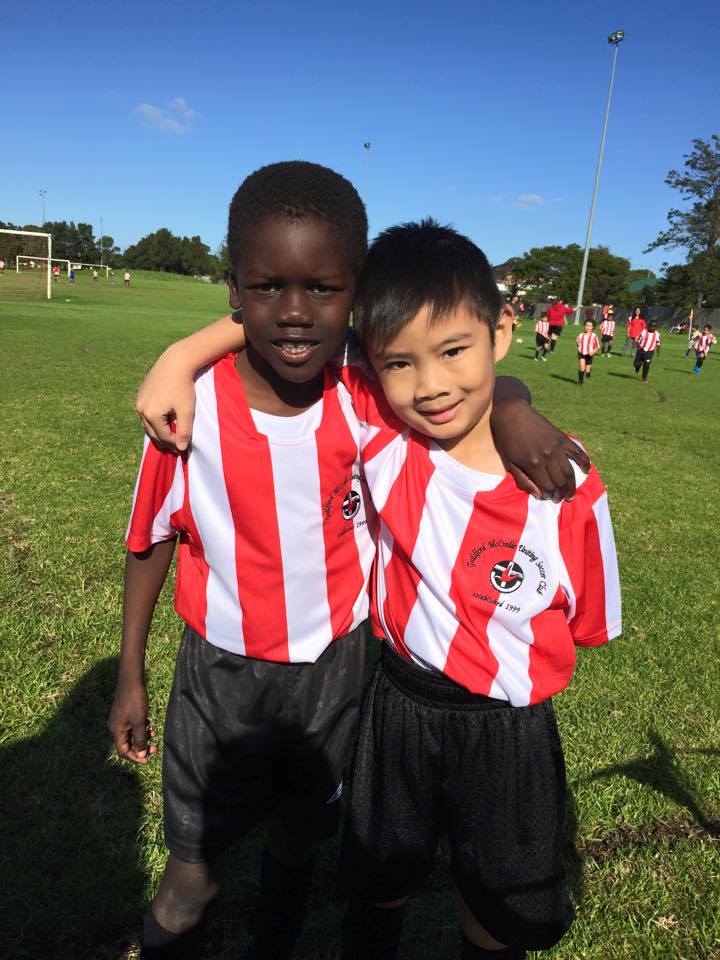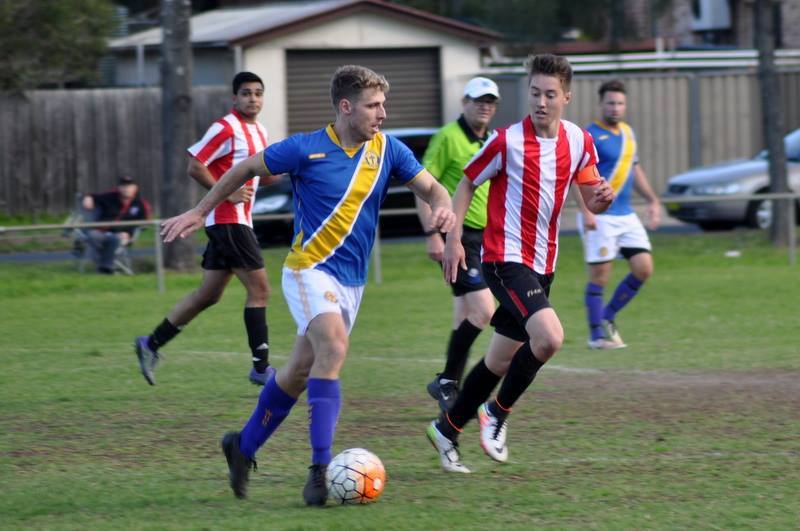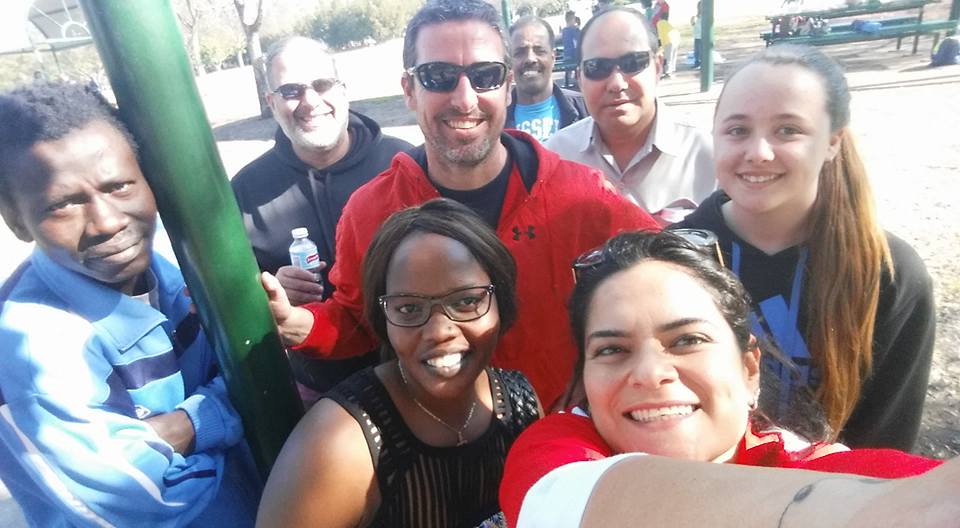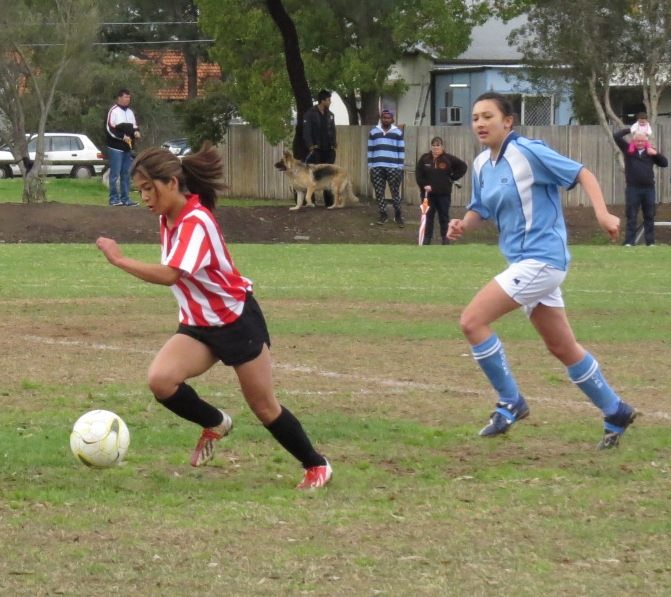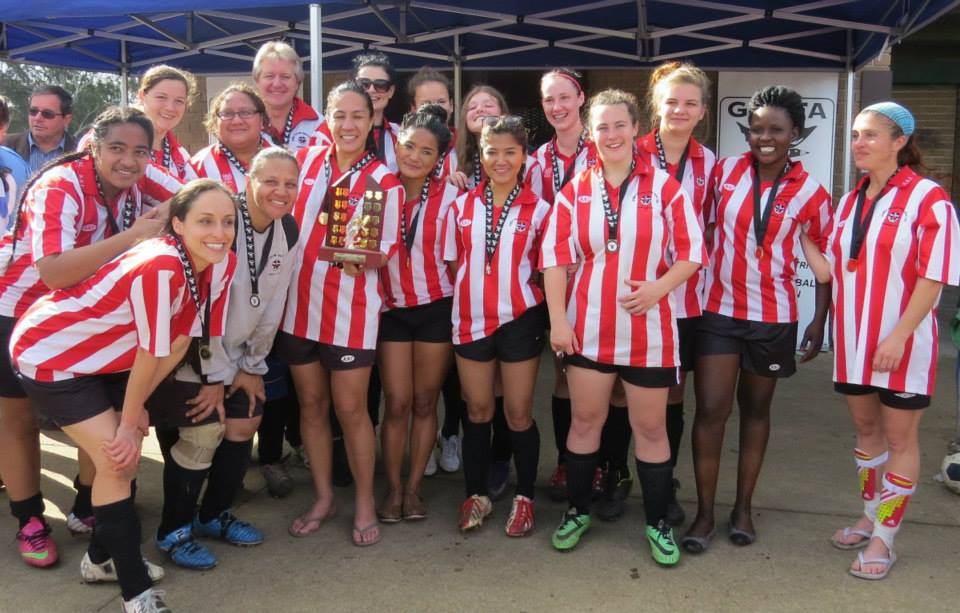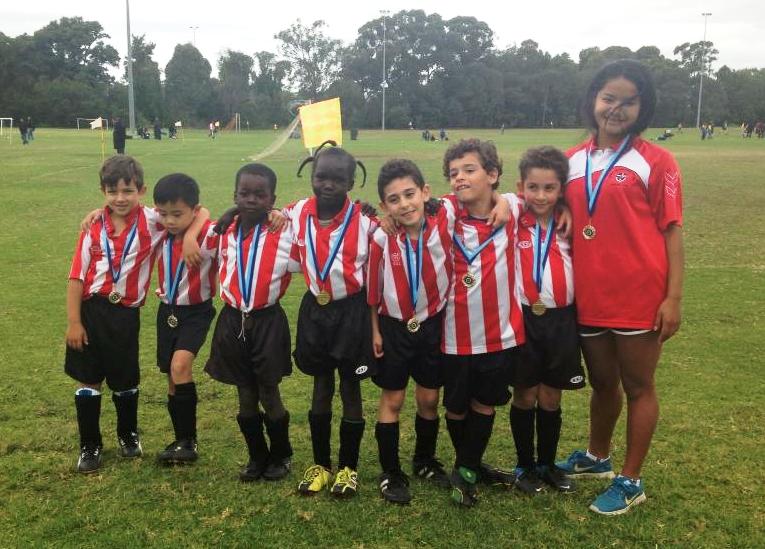 Enquiries call Greg on 9682 7779
Click here for our 20th Anniversary Booklet
To register with Guildford McCredie Uniting Soccer Club,
come to
Granville Park,
Cnr Woodville Rd & Claremont St, Merrylands
on
Saturday 3rd or 10th Feb 2018 from 9am to 11am
OR
Register on line by following the links below
for further details ring 9682 7779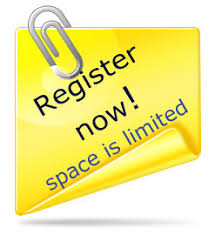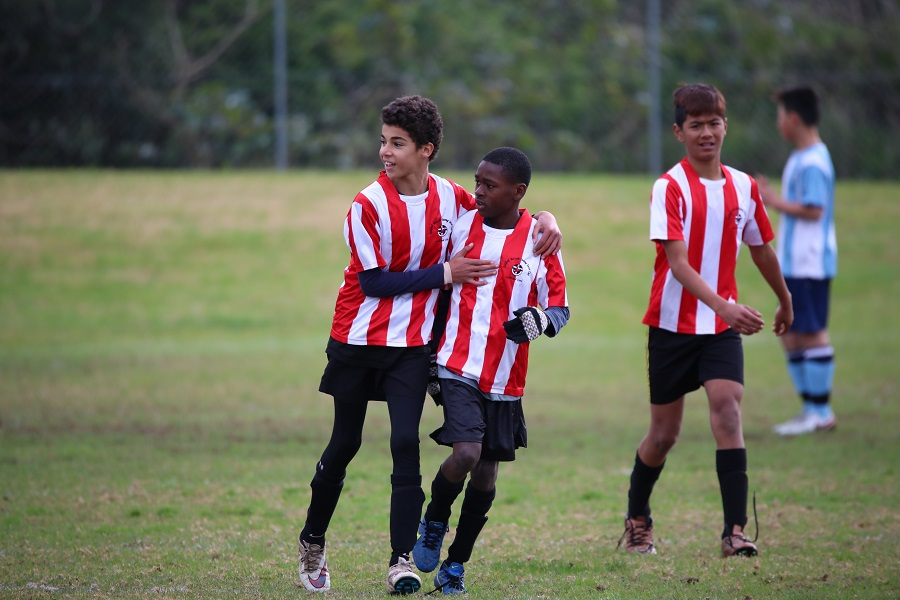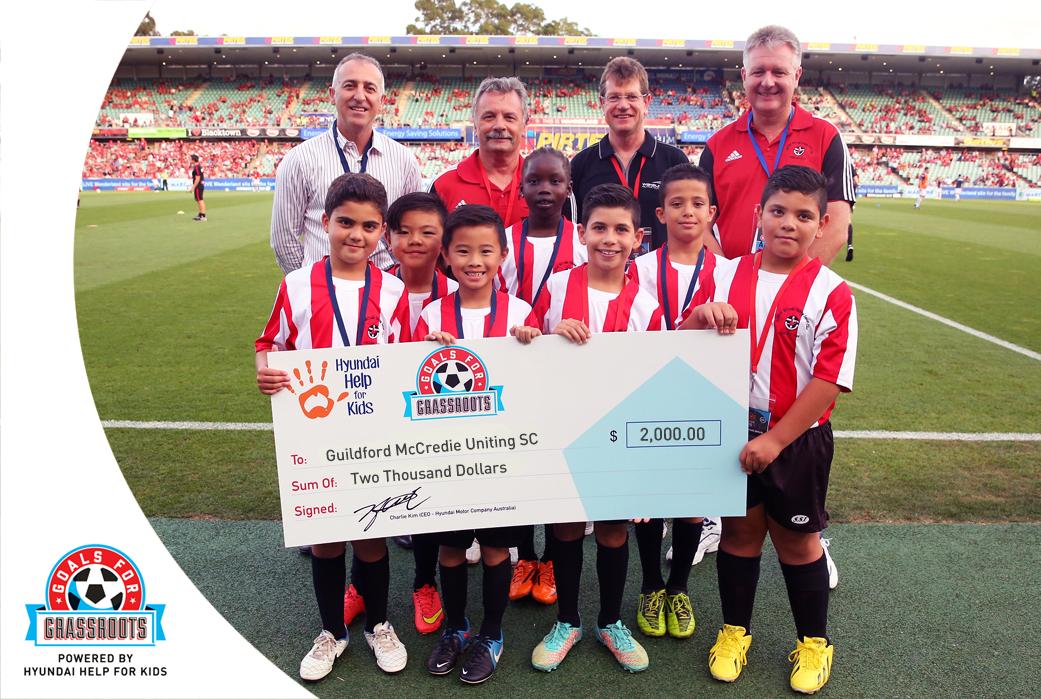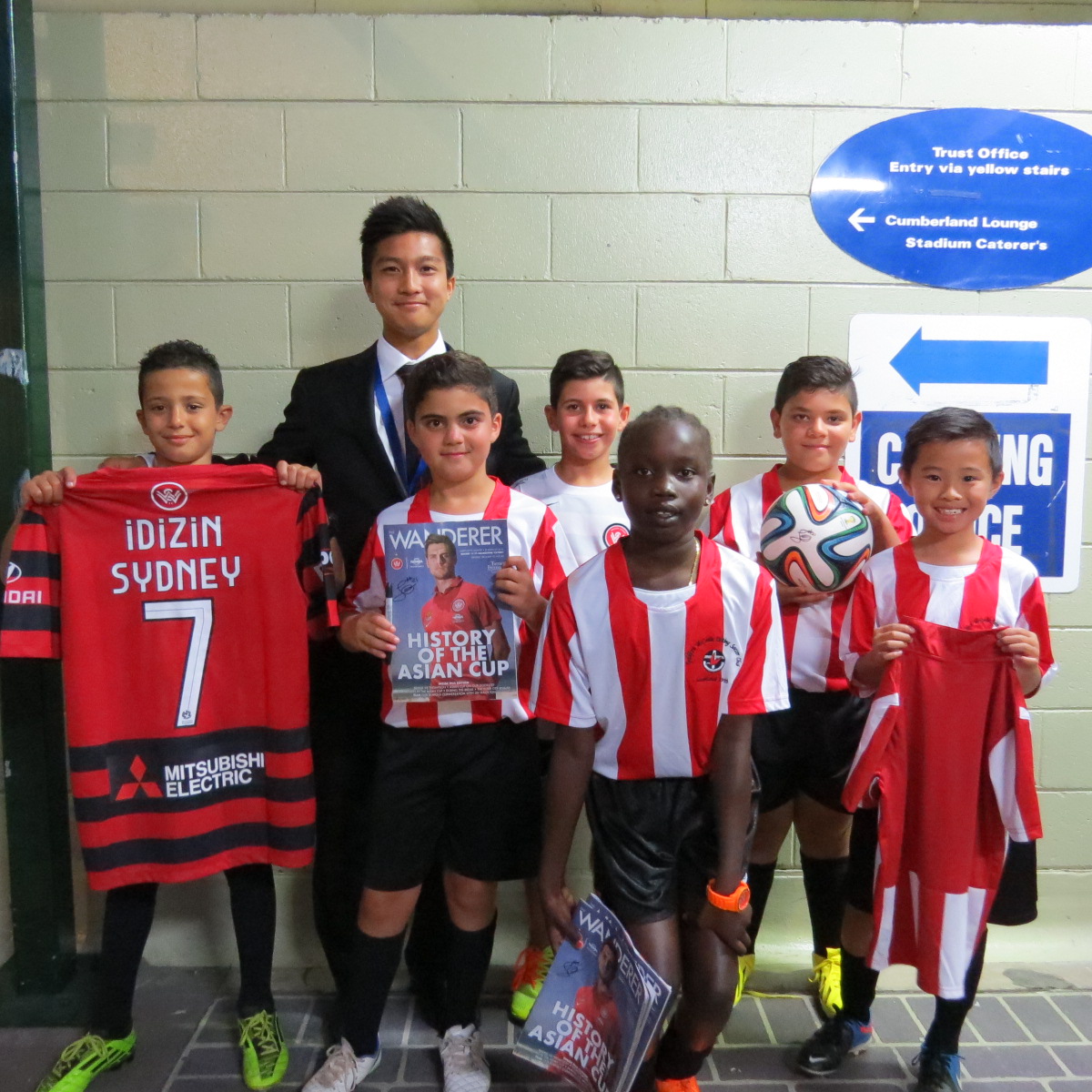 Goals for Grassroots and McCredie juniors with ex McCredie player Martin Lo during his season with Western Sydney Wanderers
REGISTER Closed for 2018
register & pay fees on line - under 6, 7, 8, 9, 10, 11, 12, All Age Men & O35s
Links are now active
Register & pay fees on line - mixed under 13, 14, 15, 16 & U11 Girls and All Age Ladies
Apply for your $100 Active Kids Rebate here!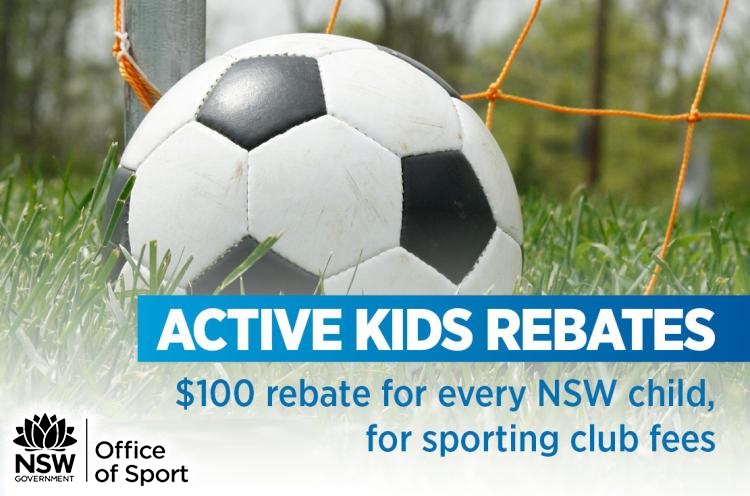 Here's a reminder.
RAIN – WHAT TO DO
It's raining, it's Saturday!! Is the game on??
Your manager will know if the game is on, give them a call. Very rarely is a decision made before Friday evening. If I have not called your manager, the game is on, even if it is raining!
Most often games will still be on so do not just stay at home, you will be letting your child's team down!!!
All Age Men, O/35s
-
$250
Ladies - $250

Please take note -
Completion of registration binds the player to PAYMENT of fees and
confirmation of registration cannot be made until FULL fees have been paid.

Credit card payments can be made online (incurs a 3% processing fee).

CASH or Cheques MUST BE presented at REGISTRATION DAYS 9am-11am on Feb 6th or 13th 2016.
Granville Park (Claremont St, Merrylands)

Cheques should be made payable to Holroyd Uniting Church McCredie Uniting Soccer Account.


Late payment of fees will incur a cost of $20.00 per player.

Teams entered for 2018:

2018 Committee:

Under 6 Red

CFA Sydney

President

Peter Warwick

Under 6 White

CFA Sydney

Secretary

Greg Wark

Under 6 Onyx


CFA Sydney

Assistant Secretary

Sarah Dubois

Under 7 White

CFA Sydney

Treasurer

Carolynne Wark

Under 7 Red

CFA Sydney

Registrar

Carolynne Wark

Under 8 Red

CFA Sydney

Canteen Manager

Peter Warwick

Under 8 White

CFA Sydney

Fundraising Coordinator
vacant

Under 8 Onyx

CFA Sydney

Groundsman

Ian Warwick

Under 9 White

CFA Sydney

Equipment Officer

Wil Wark

Under 9 Red

CFA Sydney

Ladies Coordinator

Elise Burrows

Under 10 White

CFA Sydney

Delegates to GDSFA

Peter Warwick, Robert French

Under 10 Red

GDSFA

Councillors to CFAS

Greg Wark, Peter Sultana

Under 11

CFA Sydney

Under 11 Girls

GDSFA

Under 12 Red

GDSFA

Under 12 White

GDSFA

Under 13

GDSFA

Under 14

GDSFA
Under 15 Div 1
GDSFA
Under 15 Div 3
GDSFA
Under 16
GDSFA
Premier League (Firsts and reserves)
CFA Sydney
Sydney Cup (Firsts and Reserves)
CFA Sydney
All Age Ladies Div 3
GDSFA